- A Firm Dedication To Customer Service -
and an undying drive to provide the best possible product has separated Event & Media Technologies from its competition.
This level of persistence is a cornerstone trait of the business and will continue to be a driving force towards unparalleled client satisfaction. Without further ado – let's meet your team.
CEO
Aaron discovered a love for music at a young age. Through musical lessons and playing bass guitar in various bands, this passion evolved into an interest in audio engineering. He received his Associates in Audio Engineering and Bachelors in Music Business from Full Sail University.  After returning home to northern Virginia, Aaron spent two years as a warehouse manager for a premier lighting company and then decided to join the local freelance community. After spending many years in this capacity, Aaron focused his efforts towards managerial scheduling and roster development which led to his leadership role within Event & Media Technologies.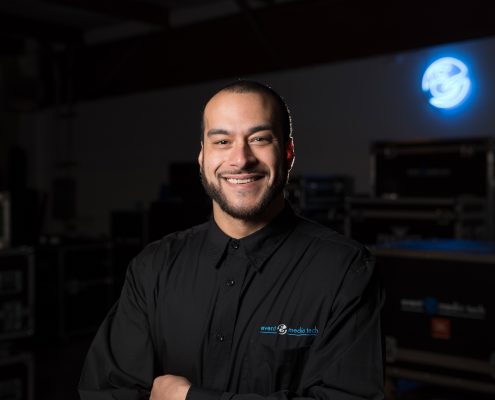 East-HQ & North-East Staffing Manager
Ben studied Business at Radford University where he learned the skills necessary to succeed everyday at Event & Media Tech. He started in the AV industry as a GAV tech and has since moved into an office role. He has a true passion for his work and helping the business grow. Aaron and Spencer have given him the opportunity to help in building something special, turning a dream into reality.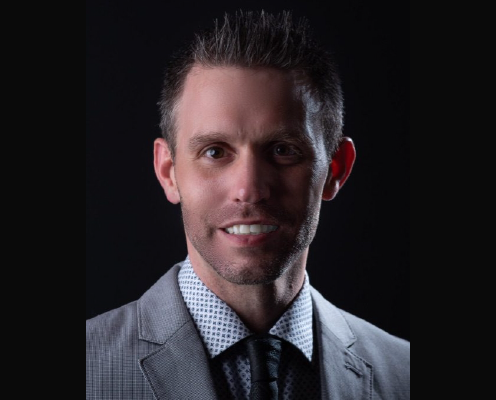 South-West & South-East Staffing Manager
Kye started his AV career doing installs for nightclubs and hotels. This led to him being offered a position by a Downtown Dallas hotel as their lead AV-Technician. There he learned all the skills necessary for planning and executing successful events and client interactions. Following the advice of a colleague, he left his position as AV Manager to pursue a career in the freelance industry. He began working for Event & Media Tech and was recognized by many properties for his professionalism and hard work. Having already built strong relationships with both the properties and freelancers, he was an ideal candidate when Event & Media Tech South West expanded its team.